It is a reality that death can sometimes sudden and violent, and an after-death cleanup can be emotionally devastating for loved ones.
An after-death cleaning service, also commonly referred to as crime scene cleanup or bioremediation, is a service that cleans, sanitizes and deodorizes a death site.
Typically, this kind of service applies to suicide, homicide or unattended death as there will be a large amount of body fluids at the scene which can carry potent diseases.
Biohazards are potentially infectious organisms that can cause harm to human, and will requiring disinfecting and sanitizing before the site is safe for use again. Common diseases that can be infected through biohazards are HIV, Hepatitis B and C and MRSA.
After-death cleanup professionals like us require personal protective equipment (PPE), certification and training to handle many different complicated clean up scenes.
Types of After-Death Clean up Services
There are many different kinds of clean up that require professional knowledge to execute. Below are a few of our clean up services: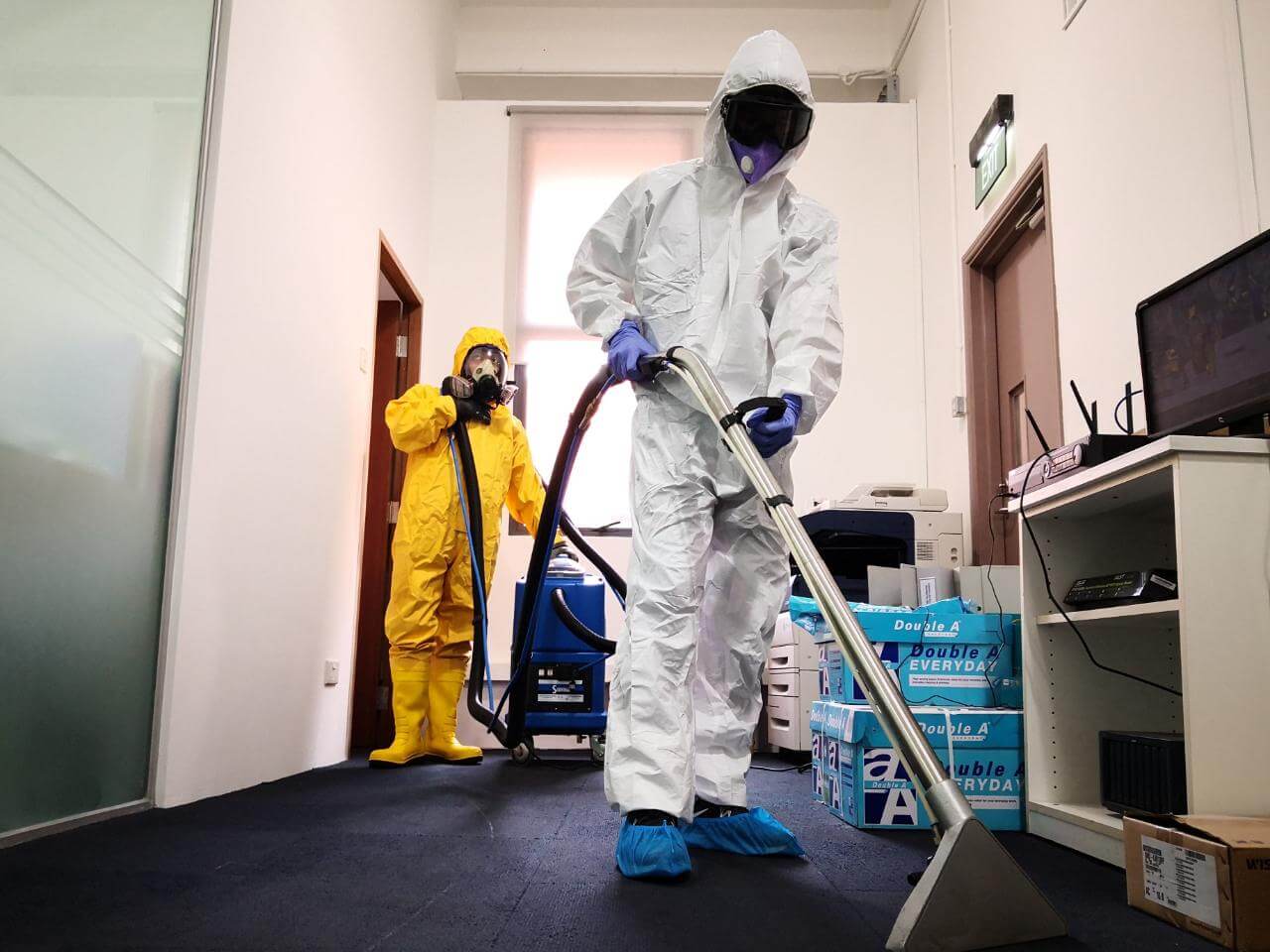 Death clean up
Homicide clean up
Biohazard clean up
Suicide clean up
Blood clean up
Crime scene clean up
Body decompsition clean up
Odor removal and sanitization services
Checklist Before Hiring A Death Clean-up Professional
How long has the company been in business?
Will the privacy of my family be respected?
What will the process be like, and what do I need to do during the cleanup?
Is there any warranty or guarantee for the service rendered?