Lumiair is your one-stop solution for all fire damage cleaning, recovery and restoration needs, from soot removal to the restoration of damaged assets.
Soot and Odour Control Services
Smoke and soot particles continue to be airborne even after the fire has been put out. Exposure to particle pollution can be detrimental to the respiratory system when inhaled. These micro-particles can penetrate deep into your lungs, causing health-related problems such as burning eyes and runny nose.
It is important to engage professionals to ensure the property has been stabilised and deodorised before it is safe for occupancy.
Lumiair offers a comprehensive suite of fire damage services to ensure a clean, healthy environment thereafter:
Deployment of air scrubbers equipped with High-Efficiency Particulate Air (HEPA) filtration systems, to remove these particles from the indoor air, thereby enhancing the efficiency of cleaning and clearing the air for occupancy.
Chemical atomisation to neutralise odour that permeates the air affected by smoke.
Ozone treatments using a custom-engineered industrial ozone machine.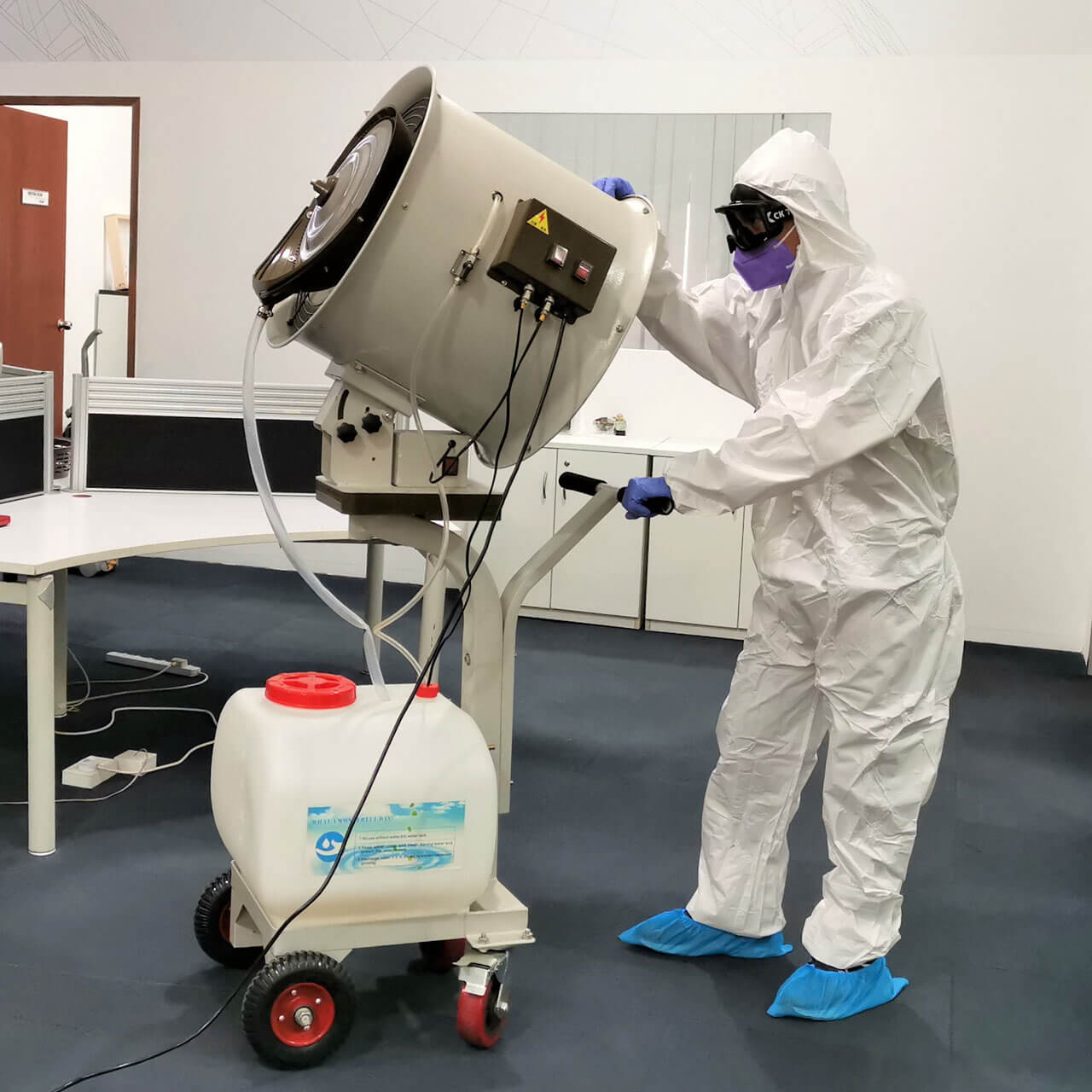 What is fire damage?

A fire can cause physical damage to your property through burning. In addition, byproducts such as soot or other corrosive substances can also result in damage.
What is smoke damage? Is it different from fire damage?

Smoke consists of soot, chemicals, acids, and dust. Not only is it dangerous for the occupant's physical health, but it can also result in discolouration of walls and a lingering smoke odour.
Is smoke damage harmful for us?

Smoke can be said to be more dangerous than the actual fire itself. Fire smoke is the leading cause of fire deaths. The soot and carbon monoxide, carbon dioxide and other harmful chemicals from fire smoke can cause severe and long term harm to the respiratory system. They can also get settled on clothing, walls, furniture and other areas.
How do you clean fire smoke damage?

It is best to engage a professional who has the right specialised equipment to decontaminate the air. As an individual, you may also do the following to minimise the initial damage:

Open all windows and doors
Clean furniture and upholstery using soap and water
Wash all clothing
How do you get rid of smoke odour?

A professional restoration company will be able to help you decontaminate the air as part of the restoration and recovery process. In the meantime, odour eliminating spray, airing out the furniture and vacuuming the carpets may help reduce the odour even though they are unlikely to completely eliminate smoke odour.
What does a fire restoration company do?

A good restoration company undertakes urgent recovery and restoration work from end to end to mitigate the damage. Their services should include:

Removal of residual smoke to prevent corrosion to materials and eliminate any health hazards.
Humidity control to stabilise the affected environment and prevent further corrosion
Restoration and replacement of damaged properties
Odour elimination.