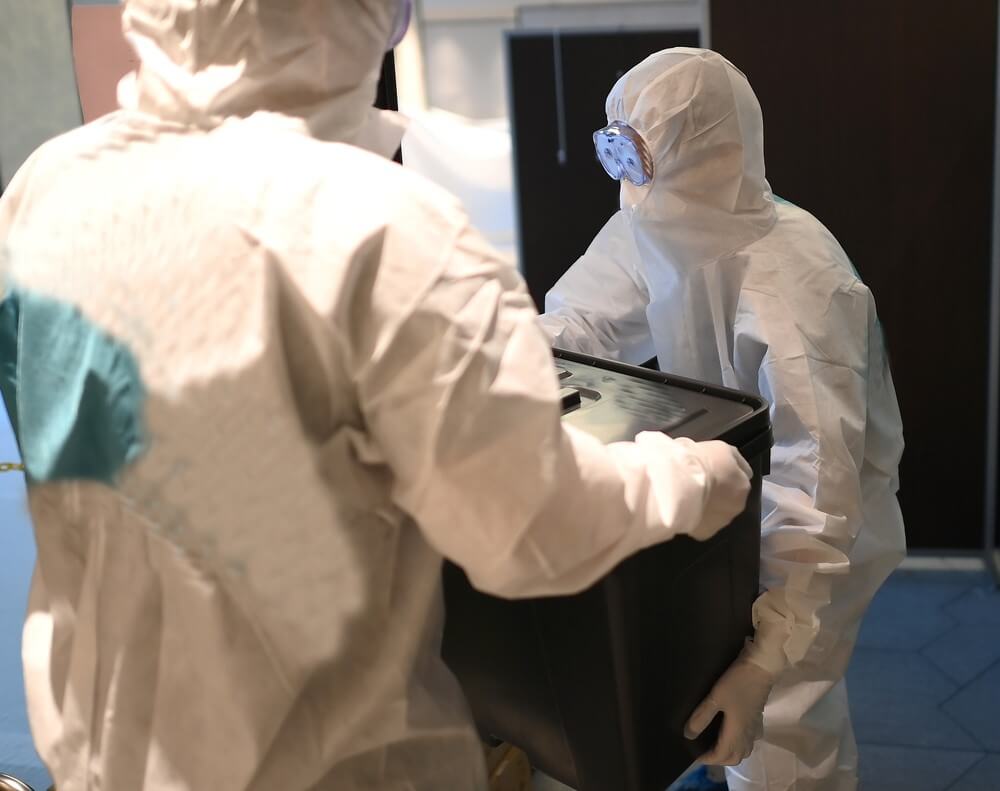 When a relative or loved one passes on, we typically expect it to be in a hospital or hospice where someone else can take over the cleaning duties. Nonetheless, we should feel prepared on what to do in the case of unexpected circumstances or sudden deaths.
Depending on how long it has been since the death occurred, there will be different levels of cleaning needed. For example, if there is an unattended death cleanup, it is likely that the deceased's home has not had any cleaning at all during that time. After-death cleaning services are often required in the following situations:
Body decomposition
Odour removal & sanitisation
Homicide cleanup
Suicide cleanup
Crime scene cleanup
Biohazard cleanup
Just like any other service you want to hire, there are many factors to consider when looking for after-death cleaning services. To ensure you get your money's worth, here are some specific questions to ask:
What to do after death occurs?
It is never easy to deal with the death of a loved one, but there are steps you can take to ensure that everything goes smoothly. Singapore's National Environment Agency has recommended steps to follow after someone's passing including if the person passes at home or overseas.
Engaging after-death cleaning services typically happens during or after the wake, funeral, or burial has taken place and the family has had some time to process, mourn, and grieve. This can be difficult for many people, but it can also be essential to care for the deceased person's home and to help with processing of complex emotions. Whether you are handling the estate yourself or have enlisted the help of a professional, there are a few questions you should ask when employing after-death cleaning services:
What type of work do they specialise in?
Some companies may only offer specific types of services, and you may need to find another company to deal with more complicated cases such as unattended deaths or biohazard cleanup. Lumiair is able to handle various types of professional remediation, and our trained cleaners can ensure the safe removal and disposal of biohazardous materials in compliance with Singapore's regulations.
We use high-grade detergent and cleaning equipment during remediation to remove stains, before disinfecting and decontaminating areas with commercial-grade cleaning solutions to kill pathogens. Our services also include using our proprietary technology (UVC) to sterilise the entire area before beginning the handover process back to you.
Do you need to provide anything in advance?
After-death cleaning companies may need pictures of the deceased or the deceased's information. Some may even ask for photos of the home or office so they can come in prepared or give you a broad estimate of the duration or cost of the service.
What type of payment methods do they accept?
Ensure that the after-death cleaning company accepts your preferred payment method and terms, so there is no confusion about how and when the payment is made: Do they charge for time or by the hour? If they charge by the hour, what happens if you need them to stay longer than planned? Do they charge extra fees for overtime hours?
How do they handle the remains of the deceased?
Different after-death cleaning services have different approaches, and you may prefer a specific method due to religious beliefs. Do not be afraid to ask the company about the options available, or you can also inform them of your preference if you would like to handle this part on your own.
What equipment or training do they have?
After-death cleaning companies should have protective gear and sufficient training for employees cleaning up bodily fluids and waste. This is important, especially if the deceased suffered from a contagious disease.
Lumiair's professional decontamination experts undergo 150 hours of on-site training and are certified to work with approved broad-spectrum chemicals to disinfect and deodorise the property for reuse or reentry. Coupled with the use of our proprietary cutting-edge technology, we make sure that all affected areas are contained to prevent cross-contamination.
What happens if more work is required after their first visit?
Sometimes all the cleaning cannot be performed in a day, especially if the house is too large or there's too much to clean up. You need to check if they will return to finish the job without charging extra fees. Lumiair provides insurance assistance and guidance to ensure that the entire after-death cleaning process is smooth and without any additional cause for worry.
Engage Trusted and Reliable After-Death Cleaning Services with Lumiair
Lumiair offers complete cleanup services, including crime scene cleanup, biohazard cleanup, unattended death cleanup, sanitisation, and proper handling of bodily fluids to prevent contamination. Whether natural or sudden, it's not nice to be reminded of the death of a loved one. Get in touch today so you can erase the bad memories and move on with the good ones.