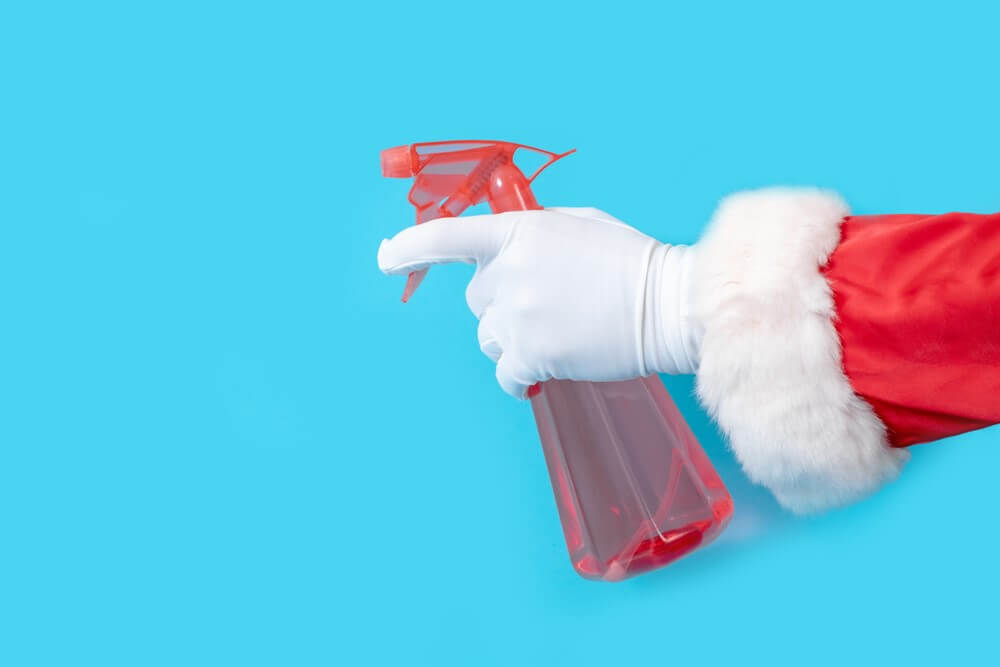 As the year-end holiday season begins, many Singaporeans will begin deep cleaning their homes or workplaces to prepare for guests or start the new year on a good note. Whether it's for Christmas, New Year's, or even an early start to their Chinese New Year spring cleaning, there's no better time to get your surroundings spick and span.
Here is a basic checklist to help you get ready for the festivities:
If you are experiencing issues such as bad odours or mold in your home, professional deep cleaning services might be required to fully restore your environment to a clean and healthy state. Find out more about Lumiair's odour removal and mold cleanup services to see how we can help.
Deal with any major hazards
If you have health or safety hazards around you such as mold, fire damage, or possible exposure to pathogens and other harmful airborne particles, the first step to take is to ensure that these hazards are dealt with. For home environments, this may even include baby-proofing your home if you have young children visiting, or looking out for tripping hazards if older relatives might be stopping by.
Basic deep cleaning can be done by anyone, but more severe situations may require professional intervention. If you suspect that you may require professional deep cleaning services, get in touch to find out how Lumiair can help.
Arrange and declutter your space
Holiday cleaning or spring cleaning is the perfect time to reduce, rearrange, or reorganize your furniture. This helps to create more space in your environment, or just helps to refresh how it looks. When moving items around, make sure to check surfaces that have been flush against a wall for a long time, or are located near moisture-heavy zones such as bathrooms or A/C units – it's common to deal with mold on a furniture piece that has not been moved in a long time. Minor mold infestations should definitely be looked at immediately, and home mold removal strategies can be used to prevent them from worsening.
Vacuum and dust all rooms and surfaces
Vacuuming and dusting can help rid your area of harmful airborne particles including dust, pollen, or dust mites. These tiny particles can cause long-term health effects if not dealt with promptly – or can just make your environment look dirty and unwelcoming.
Wipe down and disinfect surfaces and furniture
To ensure a thorough deep clean, use cleaning liquid with disinfectant properties when mopping your floors or wiping down your furniture and other surfaces. Even if a surface looks clean, pathogens that are invisible to the naked eye might still be present. To prevent mold from occurring, make sure that surfaces are allowed to fully dry before placing anything else on them – this will prevent moisture from being trapped.
Make sure your rooms smell nice
Even if your entire home or office is sparkling clean, a bad smell can ruin the effect. Do a thorough odour removal with dehumidifiers or deodorisers before introducing room scents into a space – otherwise, the nice scents might layer on top of the bad scents and create an unpleasant smell.
If you have been sleeping on that one mattress all your life and have never made an attempt to give it a thorough cleanse, you'll need Mattress Cleaning.
Find out about Lumiair's Deep Cleaning services
At Lumiair, our team of disinfection experts can conduct a thorough deep cleaning of your premises when ordinary DIY cleaning solutions can't seem to get the job done. Whether it's homes, offices, dormitories, or factories, our professional-grade cleaning equipment is able to guarantee a safe and hygienic environment. Call us today to find out more about our services including odour removal and mold cleanup.