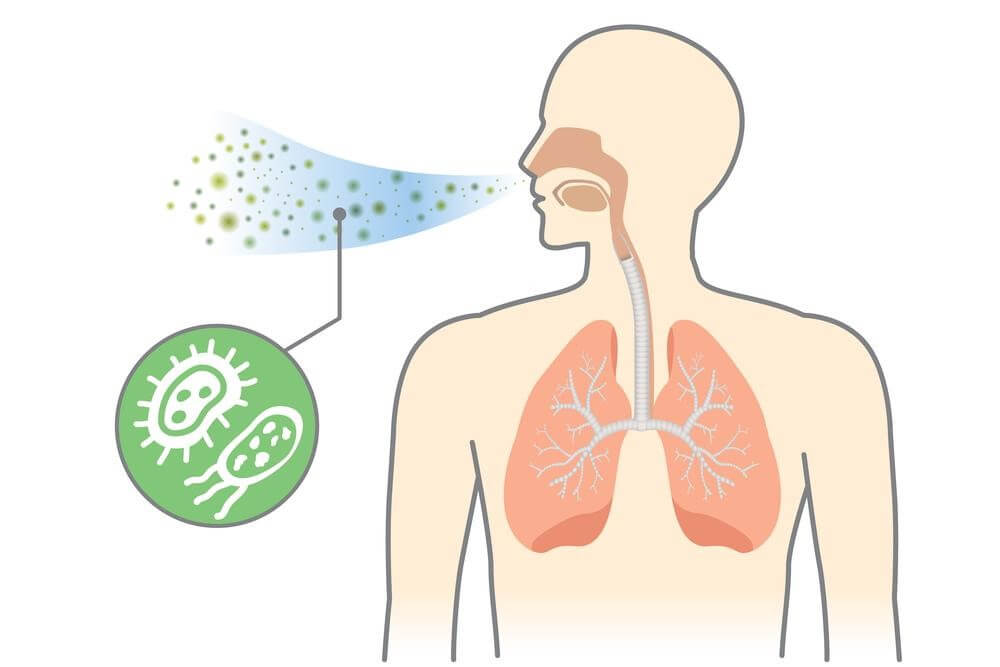 Airborne particles are not usually visible to the naked eye, but they can have serious long-term effects on your health. While some airborne particles can contribute to air pollution, there are many types of particles that surround us in our daily lives and environs. While Singapore does not have visibly obvious air pollution compared to other cities, this does not mean we do not deal with airborne particles that could have serious health effects on us in the long term.
If you experience regular air quality issues near your home or workplace, you can reach out to Lumiair to find out more about our deep cleaning and disinfection services to keep your surroundings clean and hygienic.
Types of Airborne Particles
There are many types of airborne particles, occurring in various sizes. Larger particles such as dust, soil, or pollen can be visible to the naked eye; smaller particles such as bacteria or viruses can only be seen under a microscope.
In Singapore, some common airborne particles include:
Dust and dust mites
Pollen or spores from flowers or plants
Mold and mold spores
Soot or emissions from industrial factories or construction sites
Haze particulates
Tobacco smoke
Bacteria or viruses
Some of these result in a noticeable drop in air quality, like when the transboundary haze season arrives due to monsoon winds. Others can go unnoticed for years until action is taken – for example, when long-term exposure to cigarette smoke discolors wall paint in a home. Apart from health effects, bad smells may also linger; odor remediation services may be required to restore a musty or foul-smelling environment to normal.
Health Consequences of Airborne Particles
Worsening of pre-existing conditions
If you have pre-existing conditions such as asthma, chronic obstructive pulmonary disorder (COPD), or allergies, exposure to airborne particles might result in symptoms including:
Breathing difficulties
Watery eyes
Skin itchiness or redness
Coughing, or 'dryness' in the throat
Long-term exposure (e.g. you live next to a busy road, or work in a dusty environment with improper ventilation or protection) might put you at risk of more severe conditions such as lung infections. Regular mold removal or disinfection services can help mitigate these effects.
Increased risk of respiratory infections
Even if you do not have any pre-existing conditions, you might face a higher chance of respiratory infections if exposed to airborne particles for a long period of time. Outdoor air pollution can affect the respiratory and cardiovascular systems, and if preemptive measures aren't taken, you could come down with a chronic condition that will affect you on a regular basis.
Increased risk of serious diseases
Exposure to mold spores, viruses, and bacteria can leave you vulnerable to more serious diseases that can affect other systems in the body as well.
Mold in particular is a common occurrence in Singapore due to the humid climate, and has a wide range of health impacts. Mold removal services can help remove infestations before they spread even further.
Due to the COVID-19 pandemic, Singaporeans have become more familiar with how viruses and bacteria can spread through the air. However apart from COVID-19, other pathogens might be present in the air including:
Hand-foot-and-mouth disease (HFMD)
Norovirus
Methicillin-resistant Staphylococcus aureus (MRSA)
Influenza
Whether it's your home or workplace, regular COVID-19 disinfection and decontamination services are crucial to deep cleaning your environment to keep it safe and hygienic.
Engage Lumiair's Disinfection Services Today
Many Singaporeans have taken to using portable air purifiers or air scrubbers to maintain a clean environment. However this may not be a sustainable option for daily use, or in large settings such as factories or workplaces. Lumiair uses the latest technology in our disinfection services to ensure a thorough result including:
Negative air machines and scrubbers to reduce airborne contaminants
Protective anti-microbial treatment to prevent and control the growth of micro-organic contaminants
Ultraviolet Germicidal Irradiation (UVGI) to kill surface and airborne bacteria, mould, and viruses
Proprietary ozone machines to eliminate odors
We provide professional deep cleaning services with our proven, rapid, and cost-effective solutions. Call us today to find out more or schedule an appointment.