From the Enterovirus that causes Hand-foot-and-mouth disease (HFMD) to Methicillin-resistant Staphylococcus Aureus (MRSA), viruses are present all year round in Singapore. This can lead to easy contamination and outbreaks in places such as schools, hospitals, and offices.
Lumiair's experience, coupled with our state of the art decontamination services technology, developed and built by our R&D team in Singapore, enables us to be at the forefront of innovation. Our proprietary technology helps eliminate pathogenic microorganisms effectively, minimising reoccurrences and providing a more permanent solution. Our experts verify that these viruses are completely removed before deeming a job complete.
1. School & Childcare Centre Decontamination
The Hand-foot-and-mouth disease (HFMD) is caused by the Coxsackie virus and Enterovirus, and is spread through direct contact with an infected person's nasal discharge, saliva or fluid from the rash of an infected person. While both children and adults can get HFMD, young children below the age of 5 are particularly susceptible. Since these viruses are present all year round in Singapore, leading to easy contamination and outbreaks in childcare centres, kindergartens and schools, especially since children's immune systems are more vulnerable.
Lumiair curates quality decontamination services solutions tailored to meet the standards of your educational centre or academy. LumiGuard, Lumiair's own in-house R&D high performance, is a low toxicity disinfectant that safeguards your children, creating a safe learning environment.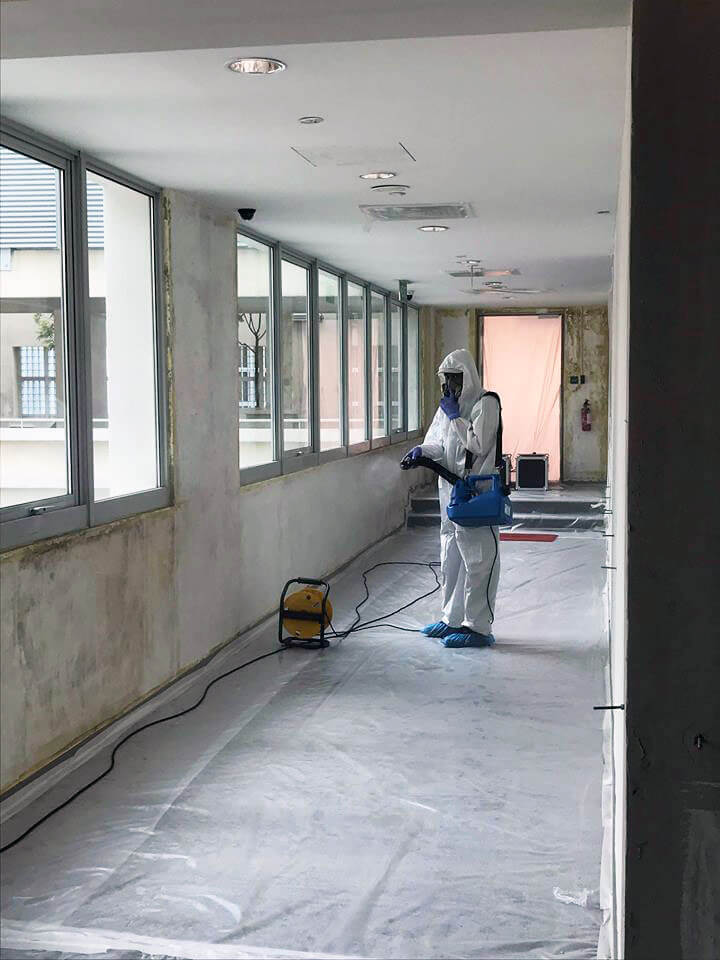 2. Hospital Decontamination Services
Health-care associated infections (HAIs) and hospital-acquired infections can lead to outbreaks in society. Lumiair provides a comprehensive range of services and solutions in Singapore. This includes complete disinfection, verification of the decontaminated site and end-to-end traceability, using Lumiair's latest proprietary technology and process.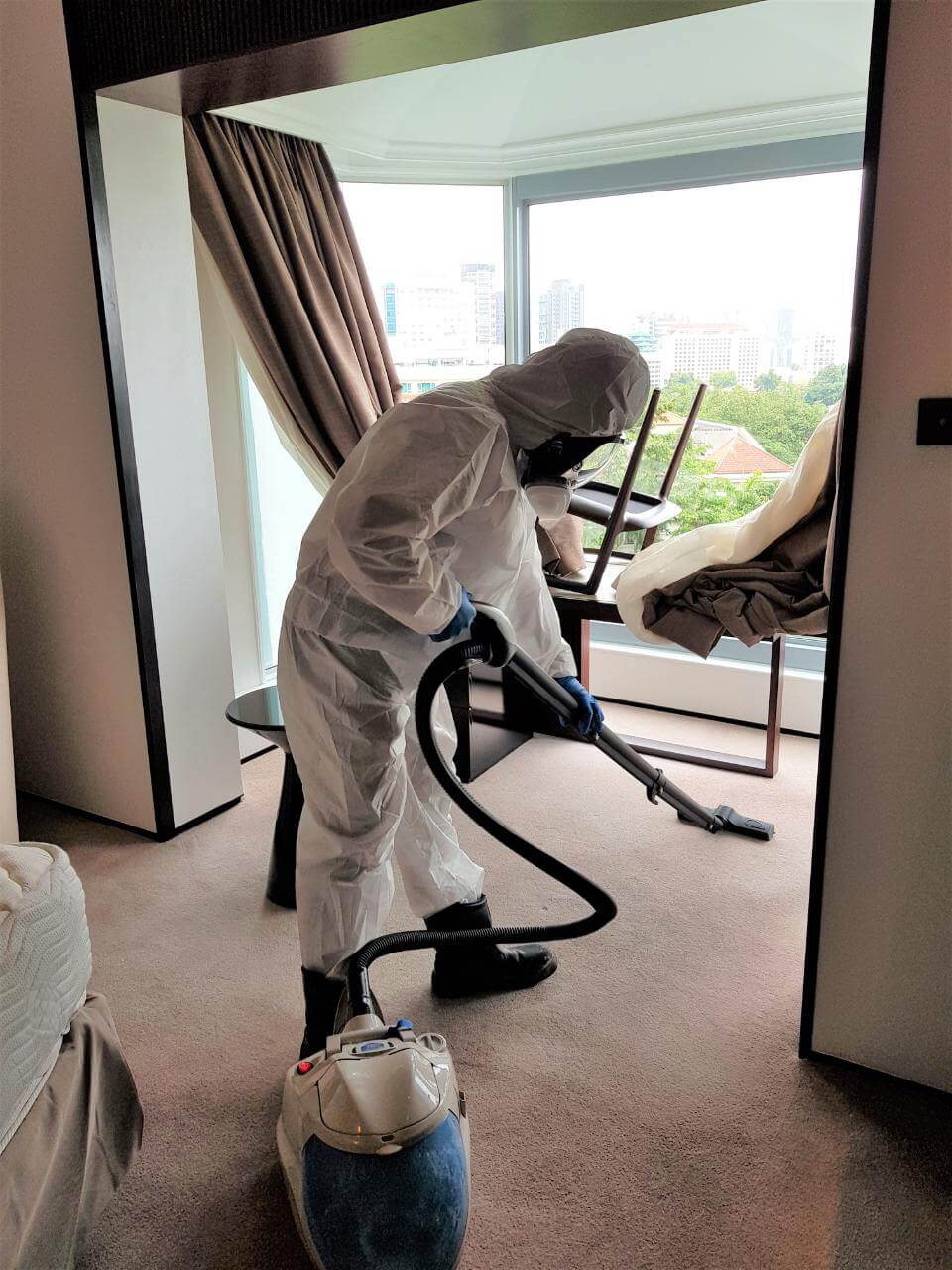 3. Office & Indoor Spaces Decontamination Services
Indoor spaces can be a dangerous place for the spread of bacteria that is pathogenic to humans. Such bacteria, like Mycoplasma spp, spreads faster indoors due to the lack of natural sunlight and heat. This becomes a concern especially when the bacteria is immune to common antibiotics.
Ensuring a clean, indoor environment is thus essential for improved health. Lumiair offers a wide range of comprehensive solutions for bio-decontamination of the indoor environment with our in-house proprietary technology designed to provide for a safe and effective elimination and longer-term reduction of such bacteria within the treated premises.
Lumiair's Latest Technology
Lumiair designs and develops our own in-house proprietary technology, leveraging our extensive knowledge in this field, and using the latest technologies from around the world. Coupled with our professionally-trained experts, we help our clients tackle their mould and other contamination problems permanently.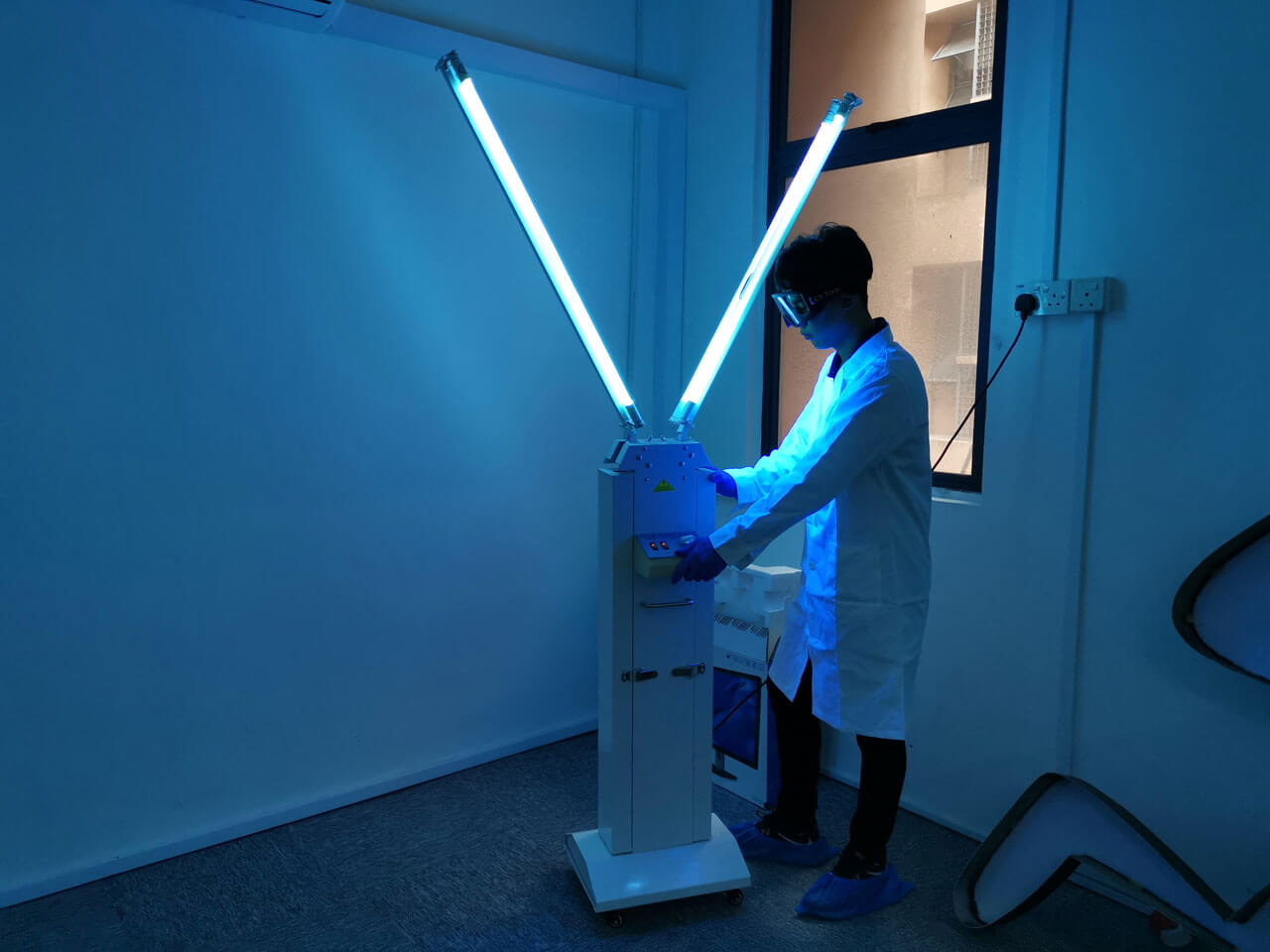 Negative air machines and air scrubbers to capture airborne contaminants
Proprietary Ozone blasting machines to remove foul smells
Sanitization, Disinfection and Protective Anti-Microbial Treatment to prevent and control the growth and spread of micro-organic contaminants
Ultraviolet Germicidal Irradiation (UVGI) to kill surface and airborne bacteria, mould and virus