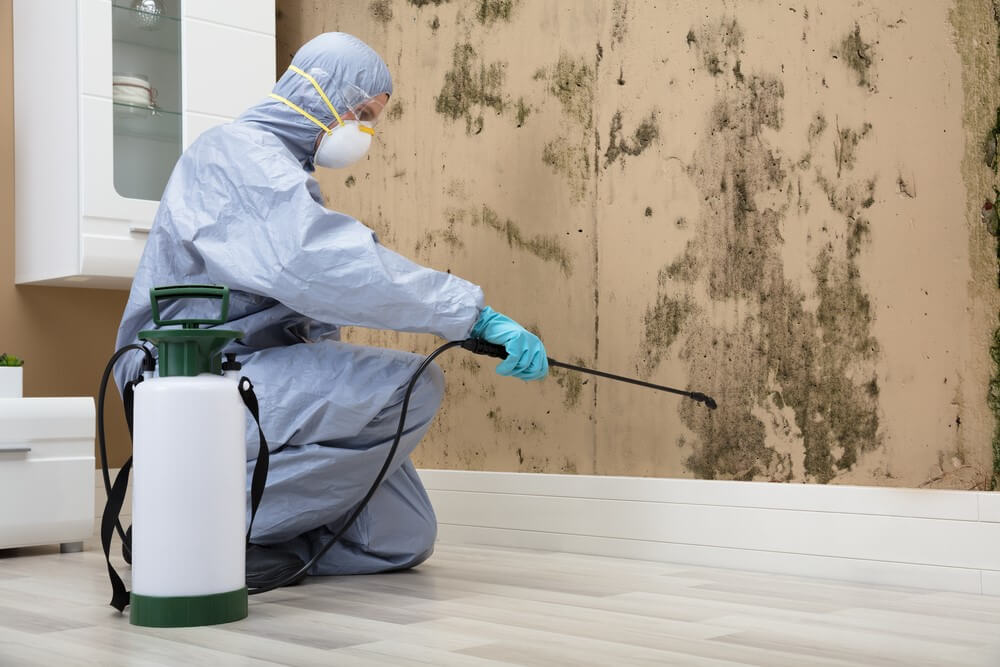 Fire, flood damage, and mold are some of the most common cleaning emergencies faced in homes, offices, and workplaces in Singapore. Whether due to freak accidents or surprise weather changes, it can be frustrating and inconvenient to deal with the damage and mess that results from these occurrences.
Lumiair is a professional cleaning company in Singapore that offers customised cleanup and decontamination services for indoor and outdoor environments. We can perform comprehensive deep cleaning and restoration works for everyday and emergency situations, and handle every project from start to end so that you can have peace of mind.
Fire Cleanup
Experiencing a fire of any size or scale can be devastating. Even if the fire is small and well-controlled or contained, damage from small amounts of soot or smoke could still have serious consequences on your property, belongings, or health.
Even after cleaning up visible soot or smoke damage from your belongings and surroundings, micro-particles might still linger in areas such as vents, air-conditioning units, and upholstery. If not properly cleaned out, soot damage can create toxic fumes which could damage your respiratory system, skin, and other body functions.
Fire cleanup and damage restoration is essential for:
Removing harmful airborne particles from the environment
Cleaning surfaces to reduce micro-particle residue
Stabilising and controlling humidity levels
Deodorising the environment so you can safely return
Lumiair uses air scrubbers equipped with High-Efficiency Particulate Air (HEPA) filtration systems to thoroughly remove harmful airborne particles from the environment. Our fire damage remediators also use chemical atomisation to neutralise odors left behind by smoke, and our own custom-engineered industrial ozone machine to perform ozone treatments.
Flood Damage Cleanup
Seasonal monsoons, broken pipes, or unexpected flash floods can lead to flood damage in your home or workplace. While preventative measures can help you avoid flood damage, it is sometimes unavoidable. Due to Singapore's hot and humid climate, simple water damage can quickly escalate into issues such as mold or mildew growth if not treated quickly.
Engaging flood damage cleanup services is key to helping you avoid these worst-case scenarios. Lumiair offers start-to-finish flood cleanup services including:
Structural repair
Decontamination
Deodorizing
Final cleanup
Indoor Air Quality (IAQ) testing
Our proprietary state-of-the-art techniques and equipment guarantees complete moisture removal from affected surfaces, even in hard-to-reach or complicated areas such as soft furnishings, wooden surfaces, and concrete floors. We can also handle flood damage with sewage, which requires professional-grade cleanup services due to health and environmental risks.
Mold Cleanup
Mold is a common daily concern for many Singaporeans. Singapore's hot and humid climate is (unfortunately) the perfect breeding ground for mold and other fungi, which can cause property damage or even impact our health if it gets out of control. Unexpected incidents such as air-conditioner leaks, burst pipes, or undetected water damage can also lead to mold growth which we may only discover once symptoms begin to appear.
Thankfully, there are many DIY mold cleanup methods that can help keep mold levels at bay. In rare occasions where mold growth gets out of control, professional mold inspection and mold cleanup services may be required to ensure that the mold does not return after being removed. Lumiair's comprehensive mold cleanup process involves three key stages to ensure long-term eradication:
Environmental Assessment
Source Control
Treatment
Our in-house professionally-trained experts use proprietary technology to guarantee a permanent resolution to your mold problems. Technology used may include:
Negative air machines and air scrubbers
Proprietary Ozone blasting machines
Sanitization, Disinfection and Protective Anti-Microbial Treatment
Ultraviolet Germicidal Irradiation (UVGI)
Engage Lumiair for Professional Fire, Flood Damage & Mold Cleanup services
Our resident team of disinfection and decontamination experts can handle a wide variety of deep cleaning tasks for fire, flood damage, and mold cleanup. Whether it's for your home or office, Lumiair is a professional cleaning company that will make sure to get the job done. Get in touch to find out more about our services.