Fire damage can be devastating, not only to your home or office but to your overall health. When a home or office is destroyed in the wake of a devastating fire, not only are belongings lost but there is also the risk of potential long-term health damage.
The best way to deal with smoke and soot left behind after a fire is to remove it as quickly as possible once the fire has been completely extinguished and any structural damage to the building is accounted for. There are many chemicals in smoke that can be hazardous to your health if inhaled, so taking the proper precautions is vital for your safety. The most important thing to remember is that it's possible to lessen the risk of these issues with the proper cleanup services.
A professional fire damage recovery or cleaning service such as Lumiair will clean up any dangerous materials and ensure your family's health isn't affected. We are your one-stop solution for all fire damage cleaning, recovery, and restoration needs, to help you get back to your normal routine as quickly as possible.
Health Effects and Symptoms of Fire Damage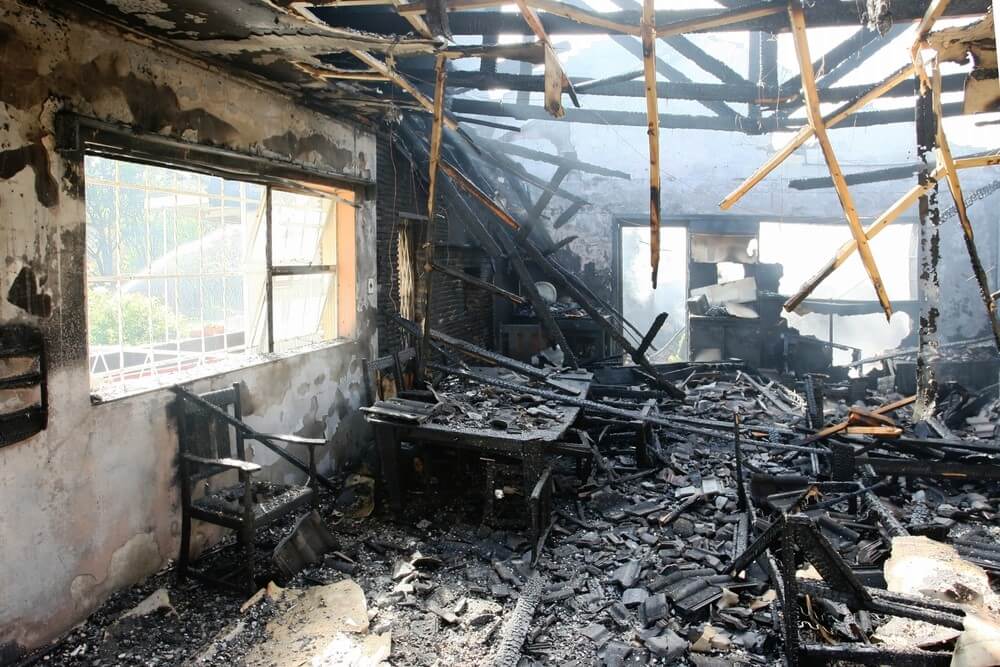 Fire can damage not just your property but your own body – and the effects can be long-lasting. Often when a house is damaged by fire, there can be an immense amount of smoke and soot left behind. This will create toxic fumes that will permeate the entire house, and you may be at risk of getting smoke inhalation.
Some common symptoms of smoke inhalation include:
Cough with clear, grey, or black mucus
Shortness of breath
Headache, nausea, or vomiting
Hoarseness or noisy breathing
Skin changes or burns to the skin
Eye irritation, redness, or pain
Decreased alertness, confusion, or fainting
Swollen or sensitive nasal passages
Chest pain
If you are experiencing any of these symptoms, seek medical help as soon as possible. You can also do the following:
Open all windows and doors
Clean furniture and upholstery using soap and water
Wash all clothing
Even after the fire has been completely put out, soot and other particles can remain in the furniture and surfaces of the affected room leading to long-term health issues. The soot will also create a fine layer of ash that will cover every surface in the house, which can cause breathing problems for everyone. The smoke and toxins produced by a fire can cause respiratory problems, heart issues, and in some cases, even cancer.
Lumiair uses air scrubbers equipped with High-Efficiency Particulate Air (HEPA) filtration systems in order to remove these particles from indoor air, thereby making the surroundings safe for occupancy once more. Our trained remediators also employ chemical atomisation to neutralise smoke odours, and perform ozone treatments during cleanup using our custom-engineered industrial ozone machines.
Other Negative Effects of Fire Damage
Fire damage recovery is a big problem for homeowners and business owners, and it can be costly. Fire brings with it various adverse effects that hamper everyone. Some of these negative effects include:
Loss of life
Destruction of property
Interruption of business services
Increased insurance premiums
Loss of valuable information
No matter how small or big the fire is, it can leave devastating effects for you and your family or coworkers. Lumiair also provides full-restoration service to help with cleanup and recovery of damaged assets and items, so that your property can be restored swiftly.
Engage Lumiair's Post-Fire Cleaning Services Today
Hiring professional post-fire cleaning services to perform cleanup and recovery is highly recommended since they know precisely how to clean and create a comfortable space. Lumiair is one of the best professional remediation companies in Singapore you can contact to revamp and restore your space after a fire. Get in touch to find out more.