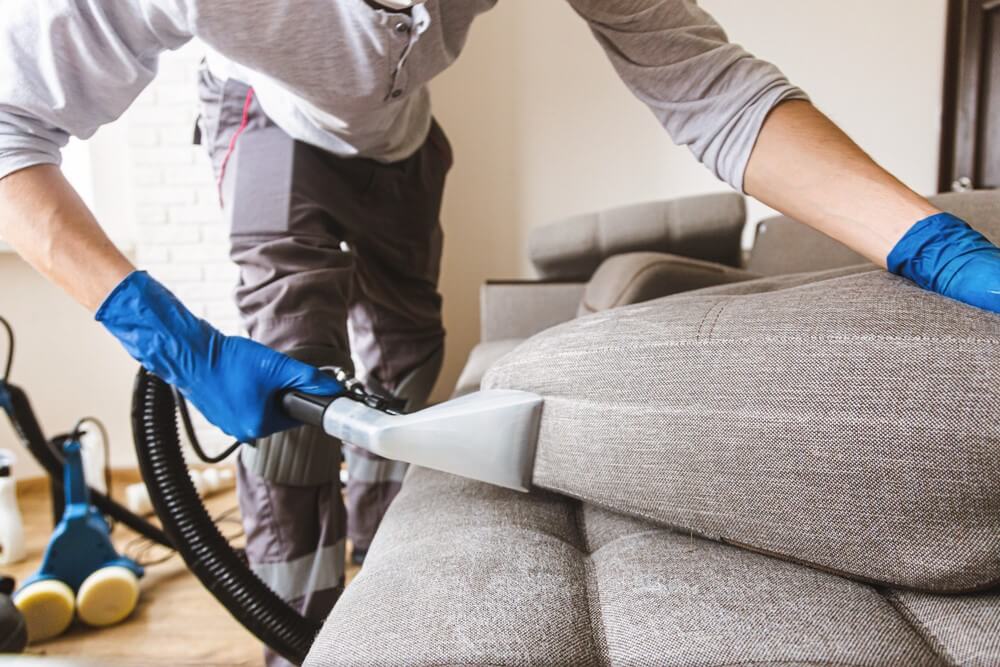 Spring cleaning is one of the most popular activities for Singaporeans in the first few months of the new year. Whether you're preparing for Chinese New Year celebrations or simply getting ready for a fresh start, it can feel like a relief to thoroughly spring clean your environment so it feels brand-new.
Apart from usual cleaning or deep cleaning services, many spaces such as offices or workplaces may also use this time to opt for more specific services such as mold cleanup and odour removal. This helps to create a safe and hygienic environment for your employees and customers as well.
Deep cleaning services
Standard deep cleaning or decontamination services are offered by many companies in Singapore, and are a more thorough service compared to usual cleaning services. These typically include cleaning of all surfaces and floors, as well as the air in your environment. If this is a service you only employ once a year (such as for spring cleaning) then it's important to run through the specific treatments included to understand what is being done.
At Lumiair, we use state-of-the-art proprietary decontamination technology that has been researched, designed, and built by our very own R&D team right here in Singapore. We approach any decontamination job with three major goals in mind:
Eliminate pathogens and harmful microorganisms
Minimise future recurrences
Provide permanent solutions to put you at ease
Our experts ensure that any viruses or harmful bacteria are completely eliminated before completing your job. We offer specialised decontamination solutions for high-risk environments such as childcare centres and hospitals as well, taking into consideration area-specific concerns such as hand-foot-and-mouth disease (HFMD) health-care associated infections (HAIs) respectively.
Reach out to us for more information on our deep cleaning and Coronavirus decontamination services.
Mold cleanup
Mold growth is one of the most common issues faced in Singapore, and can occur in both indoor and outdoor environments. No matter how well-ventilated your space is, the humid weather and your working conditions (e.g. lots of piping and/or machinery) may lead to unexpected mold growth regardless.
As mold poses several threats to our health, it is important to deal with it as quickly as possible. On top of a regular spring cleaning or deep cleaning services, it is good to consider getting a mold inspection done as well. Lumiair's mold inspectors help our clients detect mold outbreaks as well as identify the root causes of the contamination. By identifying the root cause, we can recommend further actions to take that can permanently eliminate the outbreak and prevent future recurrence.
Find out more about our mold cleanup measures and how we ensure total removal and restoration for even the worst outbreaks.
Odour removal
Once your office or workplace has undergone spring cleaning and looks brand new, don't let foul odours or lingering musty smells spoil the day. Bad odours can linger for several reasons and may indicate more serious issues you have not noticed yet.
Lumiair's odour removal services offer various odor remediation treatment options including deep cleaning and extraction of odor-causing bacteria on contaminated fabrics and surfaces. We understand that there are many common causes behind lingering bad odors and provide customized solutions based on your circumstances.
Start the new year on a good note with Lumiair
A new year is a good opportunity to spring clean and refresh your work environment to make it a hygienic and productive space for employees, customers, and clients alike. Find out more about Lumiair's deep cleaning, odour removal, and mold cleanup services to see how we can help get your business off to a great start. Reach out to us for a quotation or more information on our services.