Lumiair's Disinfection Chamber is designed to quickly disinfect people before they enter a clean environment. Made with antimicrobial aluminum composite, cleaning and basic maintenance can be done with ease.
---
To help combat the pandemic spread, we have come up with an innovative way to do a full-body disinfection in a short time of just 6 seconds. Lumiair's Disinfection Chamber also serves as your front line of defense against the pandemic spread and we are confident to protect you and your workplace. Created with aluminum composite which has 3 ticks from Singapore Green Building Council and by itself has anti microbial properties which allows for easy cleaning and maintenance, the system can be placed both indoors and outdoors. Drainage of any excess chemicals are collected via the collection pan.
Fully customizable, you may opt to include transparent curtains to both sides for an indoor environment to prevent spill over, automated motion sensors, heat temperature monitoring and traffic counter.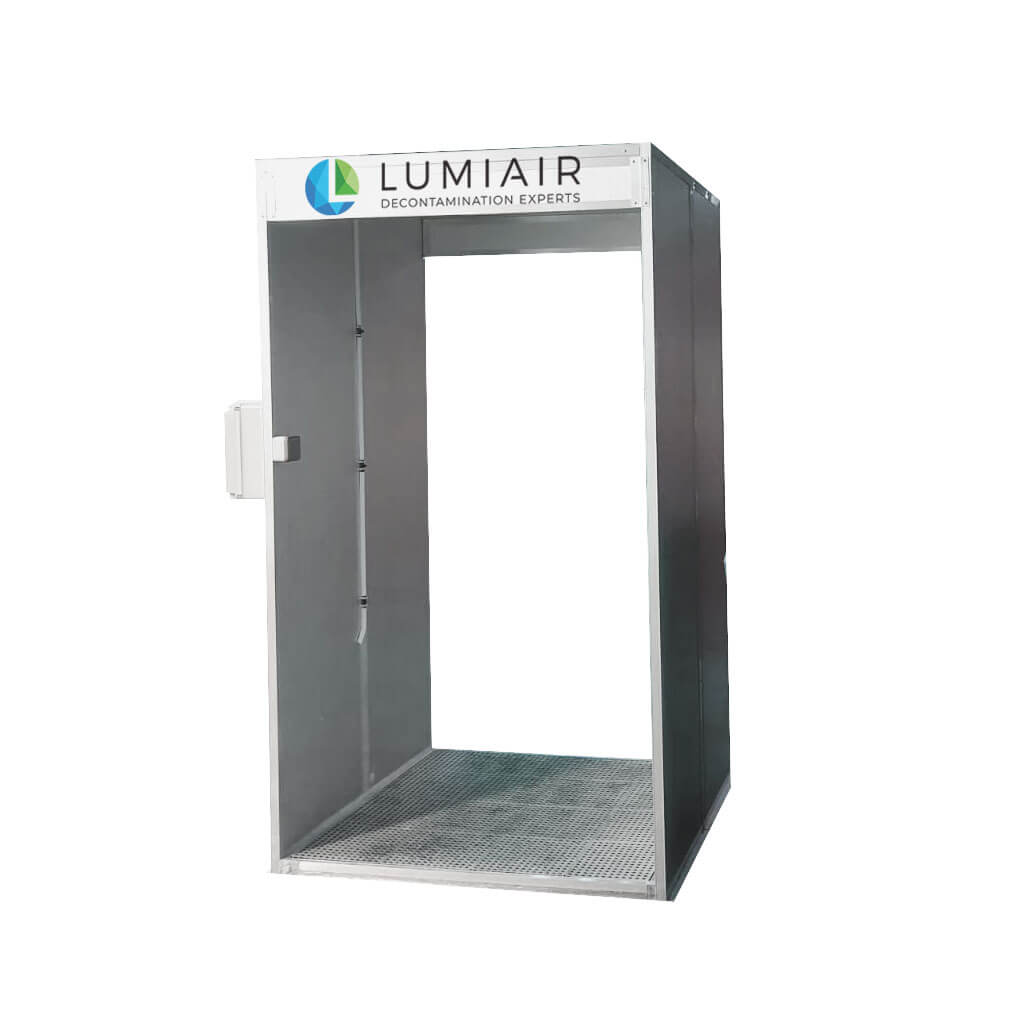 ---
Why Lumiair Disinfection Chamber
---
---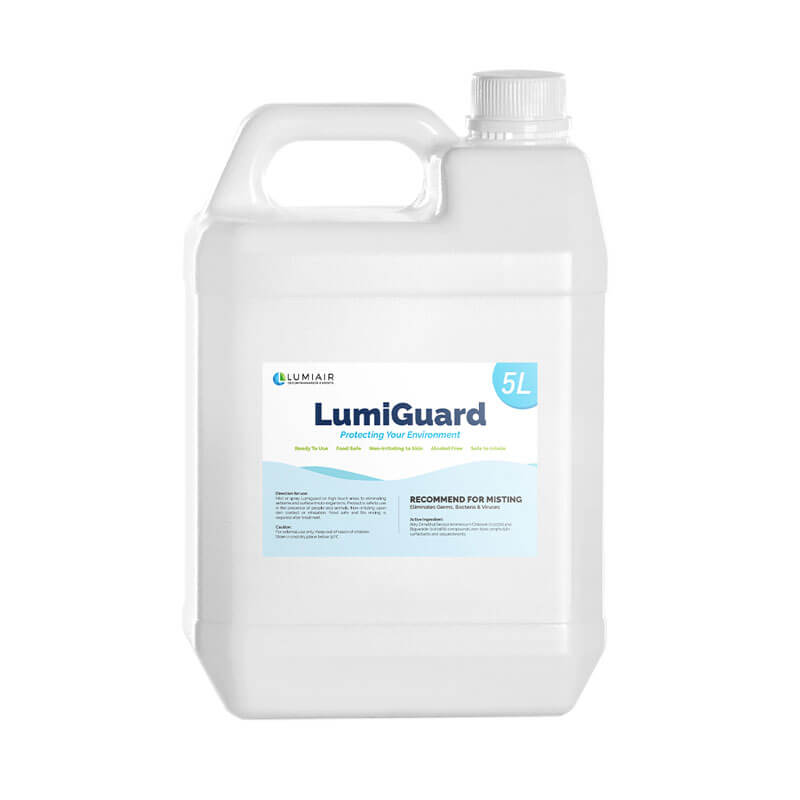 We use a high performance biocide compound which is effective against bacteria, germs and viruses. Lumigaurd is used with an heavy duty efficient system that would reduce chemical wastage up to 600 outputs per 20 Liter. The chemicals are atomize into a very fine mist that that would envelope the body disinfecting the individual walking through the disinfection chamber. Lumiguard's inherently low toxicity and low irritation characteristics makes it a perfect choice for this purpose. It is so safe that it can be used in the presence of people and animals; It is even FDA approved for nebulisation of animals with respiratory tract infections.
Recommended places to use includes
Hospital
School
Offices
Hotels
Factories
Train Stations
Shopping Malls
Supermarkets
Airports
Dormitory